The Contura Recliner Chair is currently unavailable in the UK
The Contura Recliner Chair has formally been produced and marketed by by various companies including Fjords, Hjellegjerde and Furnart and has also been named the Convita Recliner Chair.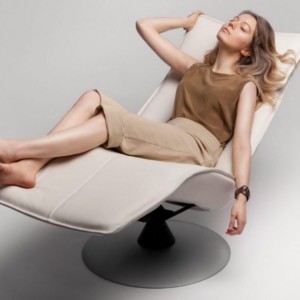 CONTURA COLLECTION
Experience Zero Gravity in the most comfortable and functional recliner.
It is known as the best Zero Gravity chair of all as it follows the movements of your body and can be locked in any position.
When the Contura recliner chair is fully reclined, the weight of your body is evenly distributed, thus reducing pressure on your joints and muscles.
You reach optimal relaxation with your feet above your heart allowing the body to feel weightless.
The Contura recliner chair by VAD is an investment in both style and comfort.
VAD is a Norwegian furniture producer.  It has evolved from its original hand working furniture production in the 1870's to today's modern market producing furniture of outstanding quality and design.
The Contura recliner chair range of leather finishes makes these leather chairs ideal for any home environment, be it modern or classic.
They have added more chairs to the range.
Model 19.00 Slim shape with no arm rests.
Model 19.50 Slim  shape with elegant padded arms on Chrome steel.
Model 20.00 Wider shape with no arm rests.
Model 20.10 Wider shape with low padded arm rests.
Model 20.80 Wider shape with elegant padded arms on Chrome steel.
The leather range
Class1   6 colours of an embossed translucent corrected skin made with South American hides. This leather is soft, comfortable and easily maintained. Thickness 0.8  – 1.0 mm.
Class2    6 colours of a lightly buffed natural grained skin made with European hides. The leather is through dyed with a minimal layer of protective coating giving it a soft semi matt appearance. Thickness 1.2 – 1.4 mm.
The Contura recliner chair is lockable in any of the reclining positions. It features a height adjustable headrest and the ability to tilt the headrest area forward in the reclined position.
Optional extra's include
A motorized mechanism
Flexible winged headrest to provide extra side support.
Side table
Adjustable lumbar via a hand pump
5 star or wooden circular base.
The full range of Contura recliner chairs are available now at Ribble Valley Recliners.
Please ring to discuss 01254 399400.