Acorn Stairlifts are still working during this crisis and are available for very quick fitting in your home. Please ring for advice or fill in the form below.
We are now an ACCREDITED PARTNER with ACORN STAIRLIFTS 
A well constructed, BRITISH MADE, stairlift to help you manage the stairs with ease.
The company Acorn was set up by an engineer in a village called Bailden just outside Bradford in Yorkshire.
A friend asked him if he could make a stair lift to help his mother get up and down the stairs.
From that first stairlift the company Acorn was formed. They are now a world wide company but still have their offices in Steeton, near Skipton in Yorkshire, where the British Stairlifts are made.
Acorn Stairlifts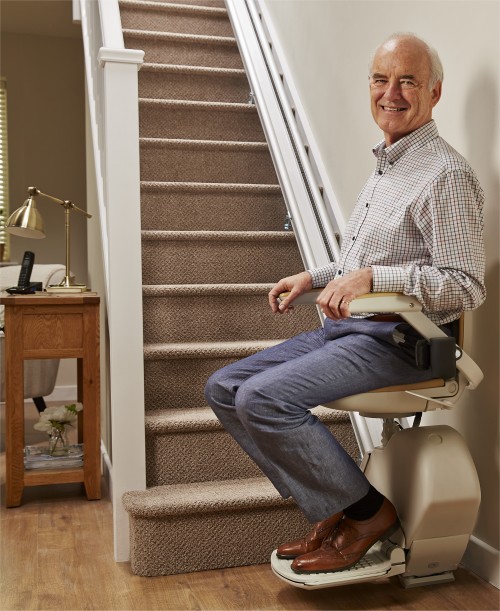 Here are the reasons why
acorn are built in the UK
Man using Stairlift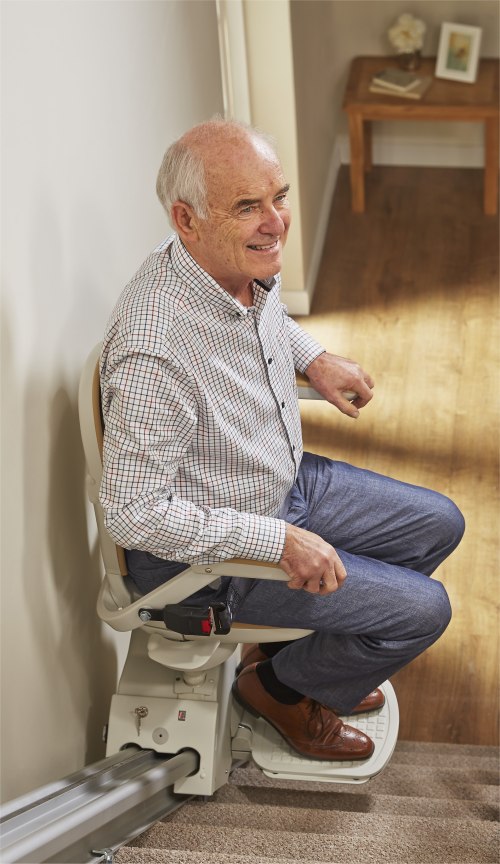 Please fill in the form below for a direct no
obligation response from Acorn